Home

Product Line

Safety Cameras, Monitors & DVR

Sanitation

Video Pipeline Inspection

Video Manhole Inspection

Jetter Cleaning Nozzles

Ice/Snow
Material Spreaders

Power
Sweeping

Street
Maintenance

Leaf Collection

Recycling

New/Used Equipment
In Stock,
Ready to Deliver

Parts

Complete
Financing

Contact Us



"Quality
Service
Since 1978"
Pipeline Cleaning Nozzles
For Every Application
from Municipal Equipment Sales, Inc.
We look forward to earning YOUR business.
---
When you need a pipeline cleaning nozzle -- no matter how specialized -- you can count on Municipal Equipment Sales, Inc.
---
| | | |
| --- | --- | --- |
| | Don't have an account set up with us? For next day shipping, call us at 800-782-2243, or email us with the nozzles you need along with your credit card information. | |
---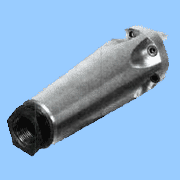 Municipal Equipment, Inc. has a spray nozzle for any application in the book (or under the street!). MES offers over 50 different sizes and styles of pipeline cleaning nozzles. As a result, you can be assured of getting the exact nozzle you need for your particular application. The animated slideshow to the right shows just a few of the many nozzles we offer our customers.

Municipal Equipment's JET-PAK Nozzle Paks combine the most popular nozzles into a sturdy carrying case, all at a great price.
We offer JET-PAK kits ranging in size from 1/8" to 1" and 2000-4000 PSI. Our JET-PAK kits provide you with the best price on nozzles. In addition, we package them to ensure you always have the right tool for the job!
To locate the nozzles you need for your particular application, we invite you to download our extensive catalog of nozzles by clicking on the catalog cover or the PDF Brochure logo shown to the right. If you would prefer that we send you a printed catalog, please let us know..

Each type of nozzle is shown with a photo and typical application(s).
---
MES also offers a wide variety of other support software, vehicles and repair products for sewer and drain line inspection and repair. Click on the button that shows your product of interest.
---
We can install all of the above types of systems into the truck chassis of your choice, as well as into the cost-effective Economy Trailer.
---
After the Sale: You can always count on our experienced support personnel to provide you with follow-up services, including replacement parts and product information.
How can we serve your needs?
For more information about any of our lines of sewer camera equipment, give us a call or send us an email.
---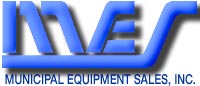 Address: PO 1233
Woodstock, GA 30188

Local: 770-928-0424
Fax: 770-200-1690

Nationwide Toll Free: 1-800-782-2243

Email: sales@municipalequipment.com
MES Home | Product Line | Storm & Disaster Cleanup Trucks
Video Pipeline Inspection | Pipeline Nozzles | Safety Cameras | Knuckleboom Trash Loaders
Sanitation | Recycling | Leaf Collection | Street Cleaning | Street Maintenance
Ice/Snow Material Spreaders | New/Used Equipment | Parts | Complete Financing