Home

Product Line

Safety Cameras, Monitors & DVR

Sanitation

Video Pipeline Inspection Vehicles & Software

Video Pipeline Cameras & Transporters

Power
Sweeping

Street
Maintenance

Leaf Collection

Recycling

New/Used Equipment
In Stock,
Ready to Deliver

Parts

Complete
Financing

Contact Us


---
Public Works Consulting
---

"Quality
Service
Since 1978"
New / Used Equipment
offered by Municipal Equipment Sales, Inc.
We look forward to earning YOUR business.
---
OUR INVENTORY VARIES AND WE USUALLY HAVE SEVERAL PIECES OF EQUIPMENT BEING PREPARED FOR SALE. CALL 1-800-782-2243 OR EMAIL US TO GET ONTO OUR ADVANCE PREVIEW LIST.
Rear Loader Garbage Truck
READY for DELIVERY.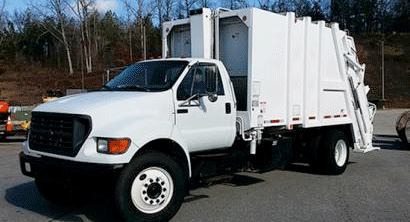 2000 Pak-Mor R-120B
This 2000 Pak-Mor rear loader is in good condition and ready to go to work. It's on a Ford F-750 chassis with a Cat 3126 engine with 30,000 miles on it. Transmission is a 6-speed and hopper capacity is 20 cubic yards. Vehicle is currently located in Canton, Georgia.
This 2000 Pak-Mor R-120B is equipped the following standard features/specs:
6-speed Transmission
Air brakes
33k GVW
8,000 lb overhead winch
---
Street Sweepers
SOON READY for DELIVERY.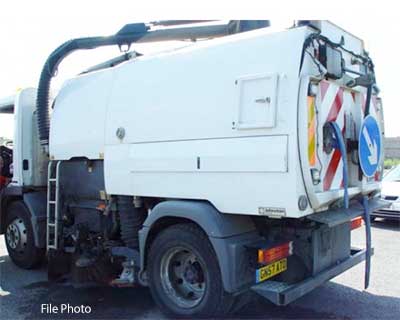 2008 Johnston VT-650 Mk2
This city-owned sweeper will be refurbished, including new paint, and ready to sweep. Mounting is on a 2008 Isuzu cabover chassis – VIN# 4GTM7F1B28F700318. Powered by a 6-cylinder diesel engine with an automatic transmission, 2-speed rear axle, dual steering w/ dual instrumentation, dual air ride seats, remote heated mirrors and air conditioning. There are approximately 33,000 miles on the truck chassis and under 4,000 hours on the auxiliary engine. The sweeper chassis has six good tires that are at about 85% tread. The entire vehicle will have new paint when sold.
This 2008 Johnston VT-650 Mk2 is equipped the following standard Johnston features:
Stainless Steel Hopper
Fluid Drive coupling w/ step-up gear box
345 Gallon Stainless Steel Water Tank
8' Sweep Path Left or Right
Wash down system
Arrow board mounted on rear of Vehicle
Strobe light cab mounted
Dual rotating beacons w/ limb guards
Additional options on this unit:
John Deere 99 HP Turbocharged Auxiliary Engine w/ 3980 hours
Dual Gutter broom – Dual Suction nozzles
Simultaneous Sweep
Power Thrust & Power Scrub
Vari Brush
RH Roto Tilt
High Pressure Washer with retractable hose reel & wand – 1000 PSI / 4 GPM
Top-Mounted Catch Basin Cleaner with hydraulic assist
Catwalk
The sweeper is being completely refurbished and will have a new paint job. Our Service Engineers have over 25 years' of experience in sweeper mechanics.
Please call 1-800-782-2243 for pricing, availability and to get any questions answered.
---
After the Sale: You can always count on our experienced support personnel to provide you with follow-up services, including replacement parts and product information. Inventory varies, so please call about your special needs. If we don't have it, chances are we may know where to find it!
How can we serve your needs?
For more information about used municipal equipment, call 1-800-782-2243 or send us an email.
---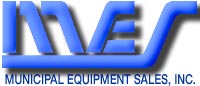 Address: PO 1233
Woodstock, GA 30188

Local: 770-928-0424
Fax: 770-200-1690

Nationwide Toll Free: 1-800-782-2243

Email: sales@municipalequipment.com
MES Home | Product Line | Storm & Disaster Cleanup Trucks
Video Pipeline Inspection | Pipeline Nozzles | Safety Cameras | Knuckleboom Trash Loaders
Sanitation | Recycling | Leaf Collection | Street Cleaning | Street Maintenance
Ice/Snow Material Spreaders | New/Used Equipment | Parts | Complete Financing
Copyright © 2001 – 2019 Municipal Equipment Sales, Inc.