Home

Product Line

Safety Cameras, Monitors & DVR

Sanitation

Video Pipeline Inspection

Video Manhole Inspection

Jetter Cleaning Nozzles

Ice/Snow
Material Spreaders

Power
Sweeping

Street
Maintenance

Leaf Collection

Recycling

--> New/Used Equipment
In Stock,
Ready to Deliver

Parts

Complete
Financing

Contact Us



"Quality
Service
Since 1978"
We have been providing superior service
to Georgia's municipal community since 1978.
Not yet a customer?
We look forward to earning YOUR business!
For almost four decades, municipal professionals throughout Georgia have relied on Municipal Equipment Sales, Inc. to meet their equipment needs in a professional manner.
As our name implies, Municipal Equipment Sales will provide you with the products you need to handle the heavy-duty public works jobs that keep your municipality operating smoothly.
We specialize in many areas of liquid and solid waste handling: sanitation equipment, sewer equipment, street maintenance equipment, recycling equipment, used equipment, and the parts necessary to keep them in top working order. Please take this opportunity to look at the products and product lines we offer.
After the Sale: You can always count on our experienced support personnel to provide you with follow-up services, including replacement parts and product information.
---
2002 Pak Rat 8 Yard Rear Loader Ready to Go to Work!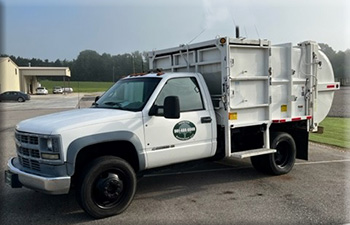 This 2002 Pak-Mor rear loader is in good condition and ready to go to work. If you haven't used Pak-Mor you'll find the machine is a true game-changer that's ready to elevate your operations. Packed with innovation and reliability, this beauty is your golden ticket to streamlined performance. See a variety of photos here. (opens in a new browser window).

Note that we're listing this for one of our customers... another advantage to buying from Municipal Equipment!
---
RST's Advanced Helix Manhole Inspection System
The Helix Manhole Inspection System is RST's latest innovation to increase efficiency and lower costs for municipalities and contractors. With the RST Helix a one-person crew can survey a manhole in under 60 seconds – enabling a one-man crew to perform over 50 manhole inspections in a single day!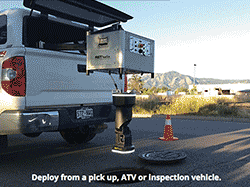 Features of the RST Helix
Completes a Manhole Scan in Under 60 Seconds
Fully Automated System With Manual Operation Option
Deploys From Inspection Vehicle, Pick Up, or ATV (For Limited Access)
Six High-Resolutions Cameras Capture Panoramic Imagery of Every Surface
Six Active 3-D Sensors Record Hundreds of Thousands of Spatial Data Points for Precise Measurements
Operator Monitors Scan with Tablet or Laptop
Automatically Transmits Scan Data Where It Can Be Reviewed at the Office
System Includes Scanning Unit, Cable Reel, Launching Boom, and Wireless Control Unit
Learn more about RST's Helix Advanced Manhole Inspection System!
---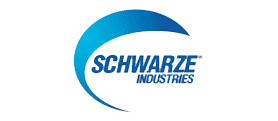 Municipal Equipment Sales, Inc. sells parts throughout the U.S. for Allianz, Madvac, Johnston and Schwarze brand sweepers. Give us a call or send us an email for current pricing and availability.
---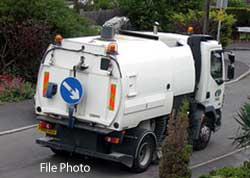 Municipal Equipment Sales, Inc. also sells select, quality pre-owned municipal equipment. Click here to see our current stock. You may also want to give us a call or send us an email to let us know what you're looking for. We typically know about a wide range of equipment that is, or soon will be, 'in the pipeline.'

---

For your convenience, we take all major credit cards for the products and services we offer:
---
How can we serve your needs?

For more information about any of our municipal equipment products, give us a call or send us an email.
---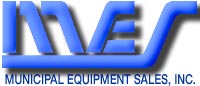 Address: PO 1233
Woodstock, GA 30188

Local: 770-928-0424
Fax: 770-200-1690

Nationwide Toll Free: 1-800-782-2243

Email: sales@municipalequipment.com
MES Home | Product Line | Storm & Disaster Cleanup Trucks
Video Pipeline Inspection | Pipeline Nozzles | Safety Cameras | Knuckleboom Trash Loaders
Sanitation | Recycling | Leaf Collection | Street Cleaning | Street Maintenance
Ice/Snow Material Spreaders | New/Used Equipment | Parts | Complete Financing